How to Keep Your Heart Healthy During the Holidays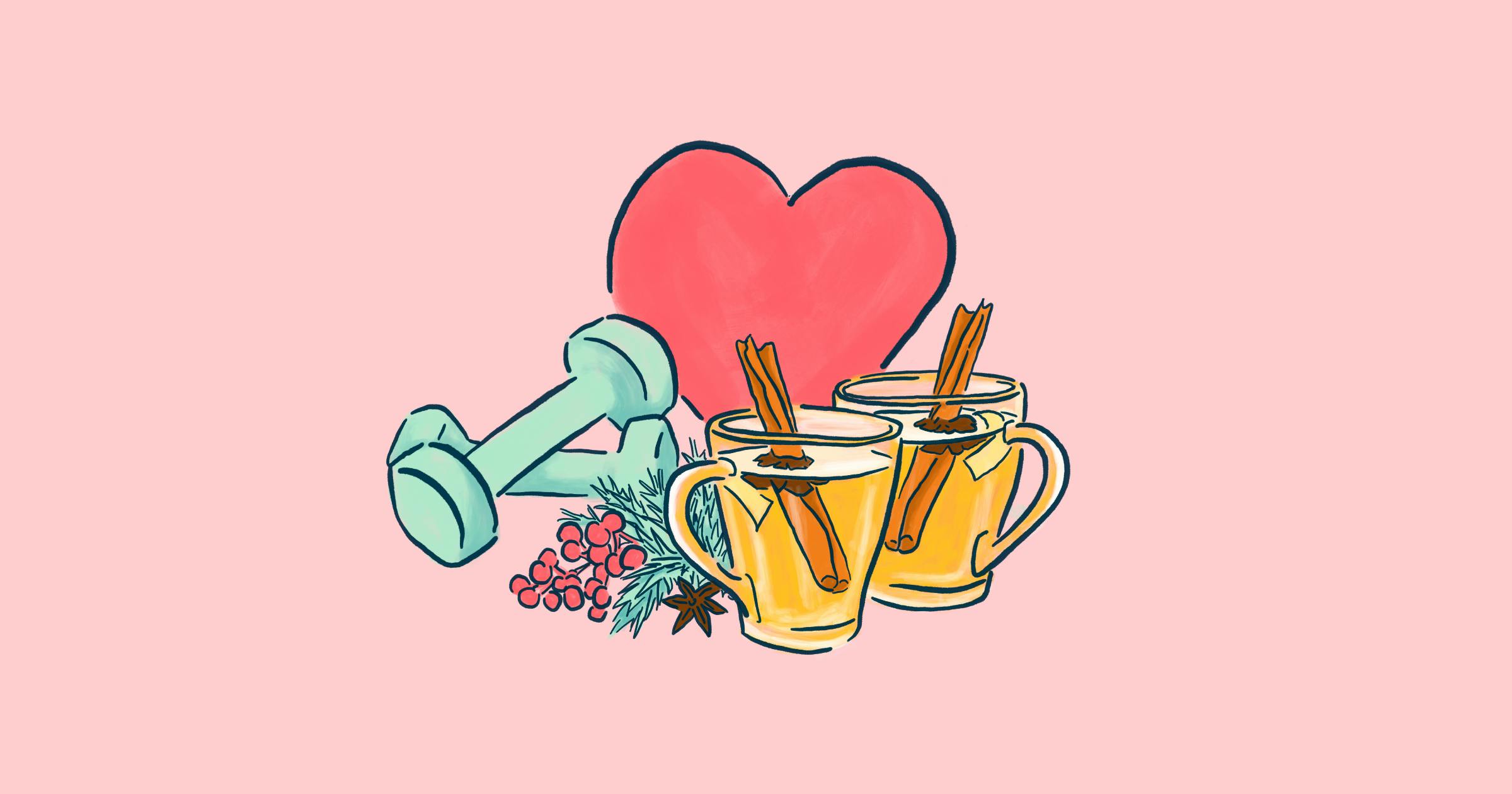 Prioritizing your heart health becomes even more important during the holiday season. Not only is it more difficult to maintain your typical exercise routine and healthy habits amid the shopping, traveling, and hosting, but the seasonal stress can also put more strain on your heart. The good news? A little self-care goes a long way, and even small actions can have a big impact on your physical and mental well-being. Here are simple ways to keep your heart healthy this holiday season.
Minimize stress
Stress can increase your risk of heart disease both directly and indirectly. It increases inflammation, which is linked to high blood pressure, and can also lead to sleep deprivation or disruption, another risk factor for heart disease.
As you plan for heart-healthy holidays, identify potential sources of stress in advance and look for opportunities to limit it. Some degree of holiday stress is bound to occur, but try to avoid overextending yourself by setting priorities and limiting how much you take on.
Throughout the season, watch for the emotional, physical, and behavioral symptoms of stress. Each individual experiences stress differently, but common signs include headaches, chronic pain, decreased energy, changes in appetite, digestive issues, and depression.
If you find yourself feeling overwhelmed, seek out positive outlets for stress relief, like mindfulness, meditation, and exercise. Simply pausing to take a breath on a busy day can help counteract the physical effects of stress: in signaling the brain to calm, deep breathing can lower your heart rate and blood pressure.
In addition, here are some apps that can help you proactively manage stress and anxiety this holiday season:
Eat and drink mindfully
It may seem difficult to maintain a heart-healthy diet during the holidays: sodium — which can lead to high blood pressure — and trans fats — which increase your blood levels of "bad cholesterol" — are found in many popular seasonal dishes.
Prioritizing your heart health during the holidays doesn't mean avoiding your favorite foods altogether, but rather trying to strike a balance. If you're preparing food for holiday celebrations, look for small ingredient swaps that can transform a dish into a heart-healthy recipe. The American Heart Association has a list of holiday recipe hacks like swapping Greek yogurt for sour cream and applesauce for butter, and cooking with low-sodium or frozen vegetables.
The importance of moderation also applies to drinking, as increased alcohol consumption over the holidays can also impact your heart health. In the long term, heavy alcohol use — defined by the CDC as 8 or more drinks per week for a woman and 15 drinks or more for a man — may increase your risk for high blood pressure, heart failure, and stroke. In the shorter term, experiencing an increased heart rate as the result of drinking heavily during holiday celebrations is sometimes referred to as "holiday heart syndrome."
Get creative with making time for exercise
It's great to set New Year's fitness goals, but that doesn't mean November and December are a time to step back from your exercise routine. Regular physical activity lowers your risk for heart disease, and it's especially important to stay active during the holidays in light of the added stress and opportunities to overindulge.
If you're struggling to carve out time for exercise amid the hectic holiday season, get creative with how you fit exercise into your day. While it's generally good to aim for about 30 minutes of exercise per day, your heart will benefit from even a quick 15 or 20-minute workout. Look for opportunities to fit in quick bursts of physical activity. Doing an extra lap at the mall while holiday shopping or taking the stairs instead of the escalator counts! Other daily activities that will get your heart pumping? Gardening or shoveling snow, depending on where you live, or going for more frequent walks with family.
And if you're looking for easy ways to get in exercise during your holiday travels, browse free online workouts or try travel-friendly exercises like push-ups, planks, walking lunges, or jumping jacks.
Stay on top of your medications
It's also important to continue to follow the treatment plan your doctor recommends even when celebrating or traveling. Most medications used to treat high cholesterol or blood pressure, or other conditions related to your heart health, need to be taken as prescribed every day in order to be effective. Not only that, but skipping the medication or stopping use of it abruptly may put you at risk for serious heart health issues.
During the holidays, it isn't uncommon to accidentally leave your medication at home while traveling, or to run out of refills on a holiday. Take stock of your prescriptions well in advance of the holidays and make sure you have what you need to manage your health, especially if traveling. (We designed our app to help you stay on track with your medication, with reminders and auto refills.)
Your partner in health
At Alto, we're committed to making it as simple as possible to protect your heart health and stay on top of cholesterol-lowering or blood pressure management medications this holiday season. We will work with your doctor, your insurance (if applicable), and any third party savings programs that you may qualify for to ensure your medications are as affordable as possible. And our team of pharmacists is available to chat whenever questions come up about side effects or how to take your medication properly
Reach out any time through in-app secure messaging or by phone at 1-800-874-5881.
This content is not intended to be a substitute for professional medical advice, diagnosis, or treatment. Always seek the advice of your physician or another qualified health provider with any questions you may have regarding a medical condition.