Expanded PrEP Access at Pharmacies: What to Know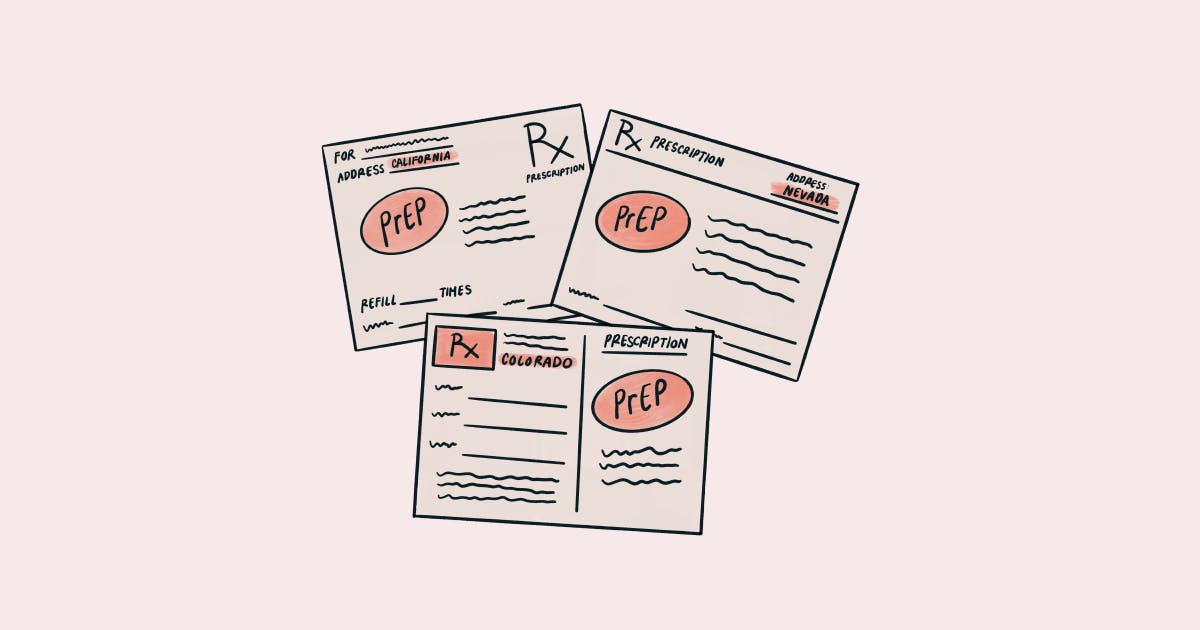 PrEP, or pre-exposure prophylaxis, has tremendous potential to save lives: the HIV prevention medication can lower risk of sexual transmission by 99% when taken daily. But ever since PrEP was first approved by the FDA in 2012, barriers like affordability, lack of access to healthcare systems, and fear of stigma have contributed to low usage rates. According to the American Journal of Public Health, fewer than 10% of people who could benefit from PrEP are taking it.
A role for pharmacies in HIV prevention
For many people at risk of contracting HIV, getting PrEP from a primary care provider isn't an option. They may live far from a doctor, or they may not have a doctor they're comfortable speaking with about their sexual health. Pharmacists have an opportunity to fill a critical need in expanding access to PrEP, as most people visit a pharmacy 35 times a year on average, and more than 90% of people in the U.S. live within five miles of one. 
Given how accessible pharmacies are in many communities, there's growing recognition that expanding the role of pharmacists in HIV prevention can help increase PrEP usage. California became the first state to allow pharmacists to prescribe PrEP in 2019, and Colorado became the second in November 2020. Nevada passed a law in June, expected to be implemented in the near future, that will allow pharmacists to prescribe PrEP and provide related services including HIV testing. A handful of other states now have similar legislation underway.
Getting PrEP from a pharmacy under the new laws
If you live in a state with expanded PrEP access, here's a high-level overview of the process for getting PrEP from a pharmacy without a doctor's prescription.
A negative HIV test and baseline testing for sexually transmitted infections, hepatitis B, and kidney disease are required to start PrEP. Under the new guidelines, your pharmacy can order the lab work directly through your insurance. If it's safe for you to start PrEP based on the lab results, your pharmacist will contact you for a consultation to discuss usage and side effects and answer any questions you have.
Most of the legislation limits pharmacist-prescribed PrEP to a 60 or 90-day supply. After that, you will need a doctor's prescription to continue with PrEP. Check local guidelines for the latest information in your state. The following resources can connect you with a provider who will prescribe PrEP:
More about PrEP
There are several FDA-approved medication options for PrEP: Truvada®, Descovy®, and a generic for Truvada, which became available in October 2020. PrEP may be right for you if you have a partner who is HIV-positive or unsure of their HIV status, or if you have multiple partners. It also reduces the risk of getting HIV from intravenous drug use by about 74%. Consult with a healthcare professional if you have any questions about whether PrEP is the right choice for you.
In addition to the initial baseline testing, you will also have to visit a healthcare provider for follow-up testing while taking PrEP, including:
HIV testing every 3 months
Sexually transmitted infection testing every 3 to 6 months
Kidney function every 6 months
Pregnancy testing and discussion of pregnancy plans every 3 months
HBV DNA testing every 6 to 12 months while taking PrEP if you have hepatitis B
We'll help you get PrEP at the most affordable price
PrEP is now more accessible and affordable than ever, no matter which state you live in. Excited? We are, too!
We will coordinate with your doctor and your insurance provider to ensure you're receiving the best PrEP option for your needs at the most affordable price. In addition to our AAHIVP-certified pharmacist team, you can expect:
Discrete, private packaging and free, same-day delivery
Med syncing support and in-app reminders to stay on track
Pharmacists directly available through phone or within the Alto app
Reach out any time through in-app secure messaging or by phone at 1-800-874-5881.
This content is not intended to be a substitute for professional medical advice, diagnosis, or treatment. Always seek the advice of your physician or another qualified health provider with any questions you may have regarding a medical condition.
All third party trademarks (including logos and icons) referenced by Alto Pharmacy remain the property of their respective owners. Unless specifically identified as such, Alto's use of third party trademarks does not indicate any relationship, sponsorship or endorsement between Alto and the owners of these trademarks.
Editor's Note: This post was originally published in July 2021 and has been updated for accuracy and completeness.