A Financial Planning Guide for Egg Freezing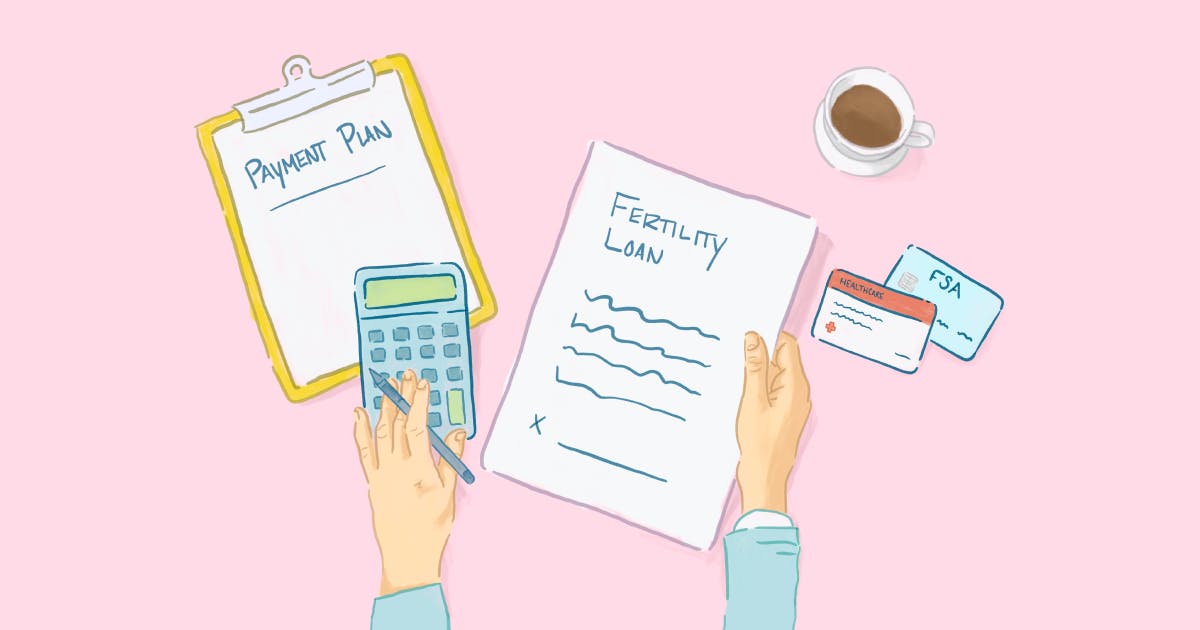 Egg freezing — a fertility preservation treatment that allows you to freeze unfertilized eggs and store them for later use — has allowed millions of individuals to leave open the possibility of having children in the future and experience more flexibility in their family-planning timelines.
If you are considering freezing your eggs, it's important to take the financial aspects of treatment into account. While it's true that egg freezing is a significant investment of time and resources, there are many options for managing or lowering the costs of treatment so that you can move forward with the process. Here are our top financial planning tips and resources to support your egg freezing journey.
Planning ahead
Before you can determine how to pay for egg freezing, it's important to have a sense of the total cost. Keep in mind that egg freezing expenses are ongoing. In the short term, you are accounting for fertility medications and the egg freezing cycle (or cycles). These costs vary from one individual to another, as your reproductive health — including the number of eggs in your ovarian reserve — will inform your individual medication protocol and the number of cycles needed to retrieve your target number of eggs.
Long-term egg freezing expenses include the cost of storing your eggs and in vitro fertilization (IVF) — the process of thawing your eggs, fertilizing them with sperm, and having them placed into your uterus through a non-surgical procedure — if you decide to use them in the future. The length of time that you store your eggs will impact the overall cost. 
You may not be able to accurately predict all of these variables in advance, but identifying your longer-term reproductive goals and mapping out a vision can help you prepare as much as possible for the total investment. Setting up a consultation with a fertility clinic can be a good first step toward getting the information you need about your reproductive health to plan accordingly. The cost of a consultation typically ranges from $250-500, and clinics typically list these fees on their website or can provide specific information over the phone.
Savings and support from family and friends
Depending on your individual circumstances, you may have money in a savings account that you can use for part of your egg freezing expenses. If you have questions about getting started with a savings account, a financial planner or a budgeting tool like NerdWallet, Mint or Savology can help you determine how much money you may need to seek through grants, loans, and other resources.
You may also have family or friends who are able to contribute. If you are comfortable sharing your egg freezing experience with others, consider using fundraising websites like GoFundMe to reach out to your extended network for donations.
Health insurance coverage and workplace benefits
Some health insurance plans offer partial or full coverage of egg freezing-related costs including medications and IVF. Note that most insurance plans have separate medical and pharmacy benefits. In most cases, professional services provided by your doctor or clinic will fall under medical benefits. Fertility medications will likely fall under pharmacy benefits, though in some cases they may fall under your medical benefits.
If you have a health savings account (HSA) or a flexible spending account (FSA) — two types of pre-tax accounts you can use for healthcare expenses — consider planning ahead to use these accounts to reduce the total cost of your fertility treatments and your taxable income.
In addition, some employers offer egg freezing coverage as part of their employee benefits, separate from your health insurance plan. Do not be discouraged if you learn that your employer doesn't currently cover egg freezing: employers who offer fertility coverage often do so in response to an employee's request. RESOLVE: The National Infertility Association, a nonprofit that supports individuals and couples affected by infertility, has resources to help you start a conversation with your employer about fertility coverage benefits.
Clinic financing and payment plans
Your total egg freezing expenses also depend on your choice of fertility clinic. Most clinics can share the total out of pocket costs for egg freezing if you do not have any insurance coverage. As you explore your options, call various clinics to ask about costs with a list of questions prepared in advance. Here are examples of questions to ask:
Based on my specific treatment plan, what is the typical all-inclusive cost?
What is included in the treatment cost and what is not?
Can you provide a detailed list of procedures and costs?
What is the typical cost of fertility medications for my treatment plan?
What financial assistance do you offer?
You may also want to ask if they will store eggs for up to a year as part of the cost of an IVF cycle, which is a common practice at many clinics.
In addition, some fertility clinics offer no- or low-interest payment plans. During your search, ask various clinics about any available financial assistance.
Loans and grants
Many individuals and couples fund a portion of their egg freezing expenses through a personal loan. There are companies that provide loans for fertility treatments, with flexible monthly payment options, including Lending Club and CapExMD. Some lenders focus exclusively on fertility, including Origin Finance, and can lend enough to cover the entire cost of the treatment, with plans starting around $250/ month. (Great news: the Origin application fee is waived for Alto customers!)
Regardless of which lender you choose, verify the interest rate and any other fees. Many of these companies have budgeting tools on their websites so that you can get a sense of what your monthly payments will be before you decide to take out a loan.
In addition, many companies and organizations offer grants that help cover a portion of fertility treatment costs. Some are based on income level and demonstrated financial need while others are designed to support specific groups including members of the LGBTQ+ community and people of color.
Fertility for Colored Girls (FFCG) offers grants for Black women and couples.
Men Having Babies, which supports gay men and couples in starting their families through surrogacy, offers income-based cash grants through the Gay Parenting Assistance Program. (If you are starting a family as a gay man, your path to parenthood will likely include an egg donor and IVF but not necessarily egg freezing.) In addition, Family Equality has a list of family-building grants that help LGBTQ+ families afford fertility treatment.
You can also search for additional grant opportunities through RESOLVE.
Medication savings
In addition to applying the loans or grants mentioned above toward your fertility medication expenses, some fertility medication manufacturers offer patient assistance programs in partnership with fertility clinics to further alleviate these expenses.
If Alto is your fertility pharmacy, your fertility medication protocol likely includes medications manufactured by EMD Serono or Ferring Pharmaceuticals. EMD has several programs that lower the cost of fertility treatment, including the Compassionate Care program, which offers income-based assistance for fertility medications that aren't covered by insurance, and special opportunities for military veterans and cancer survivors.
Ferring Pharmaceuticals also offers financial assistance programs to offset the cost of fertility medications, including the HeartTomorrow program for individuals who elect to freeze their eggs, and special opportunities for military veterans and cancer patients.
Read our previous blog to learn more about EMD Serono's financial assistance programs and how to apply.
Your choice of fertility pharmacy matters
There's one more factor that can significantly impact the cost of your fertility medications: your choice of fertility pharmacy partner.
Alto is committed to your financial well-being alongside your physical health. To help you save as much as possible on your fertility medications, we'll automatically search for and apply any savings, as well as connect you with any outside programs that require you to apply directly.
We know that managing the costs of egg freezing is just one part of your fertility journey, and we're here to make the process as easy as possible. We offer a convenient and supported pharmacy experience, with fast, reliable delivery of your medications and fertility resources like personalized injection guide videos and access to fertility-trained pharmacists.
In addition to local service offerings at our brick-and-mortar locations, we're serving more patients throughout the United States through our mail order service. We offer free FedEx next-day delivery of all fertility medications and supplies to patients served via mail order.
If you're interested in learning more about how Alto can support your fertility treatment, you can request a price quote online. 
Editor's Note: This post was originally published in March 2022 and has been updated for accuracy and completeness.
This content is not intended to be a substitute for professional medical advice, diagnosis, or treatment. Always seek the advice of your physician or another qualified health provider with any questions you may have regarding a medical condition.