It's Easier Than Ever to Get Your Medications Sooner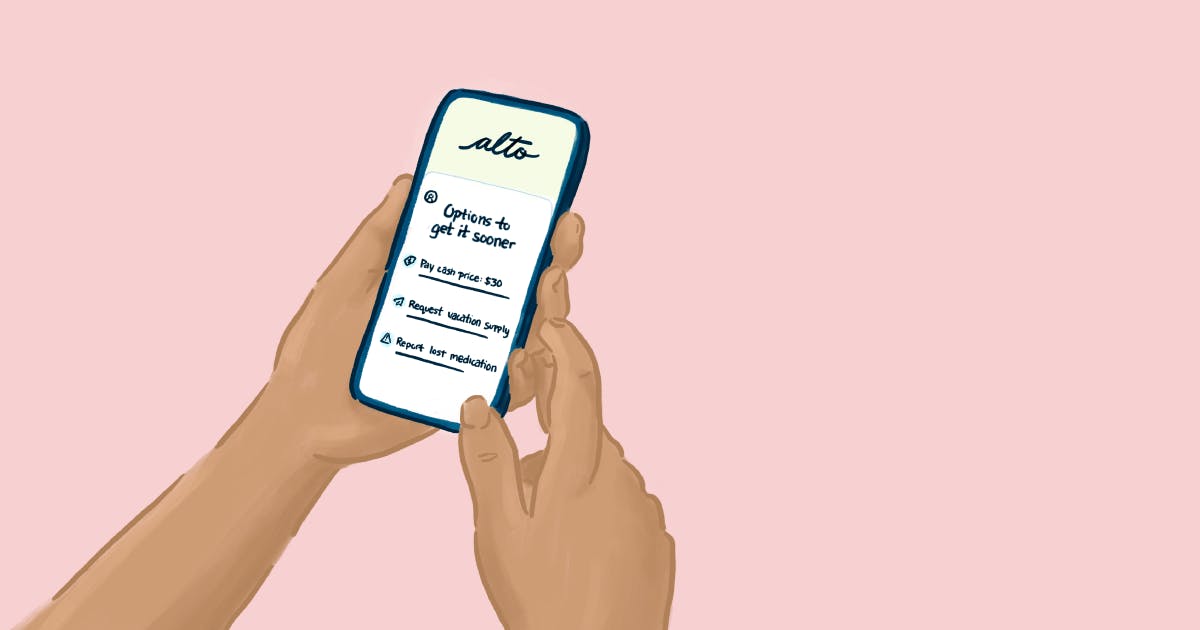 There are times when you need a refill before it's covered by insurance, like when preparing for a trip or if you've accidentally misplaced your supply. You can get it sooner by requesting an insurance override or paying cash, but, as you unfortunately may know from experience, doing so can be a hassle.
At Alto, we know that a simplified prescription process is more than a convenience — it leads to better health. As part of our mission to deliver the best pharmacy experience possible, we've streamlined the steps required to get your medications in a pinch — just in time for holiday travel!
What's new
Previously, if you urgently needed a refill that your insurance wouldn't cover until a future date, you had to message our care team to learn about your options. We've automated these steps to save you the time and inconvenience of sending us multiple messages when what you really need is to get your medication without delay.
The new process allows you to review your options and choose one directly in the app. It should only take a few seconds and is available to all Alto customers.*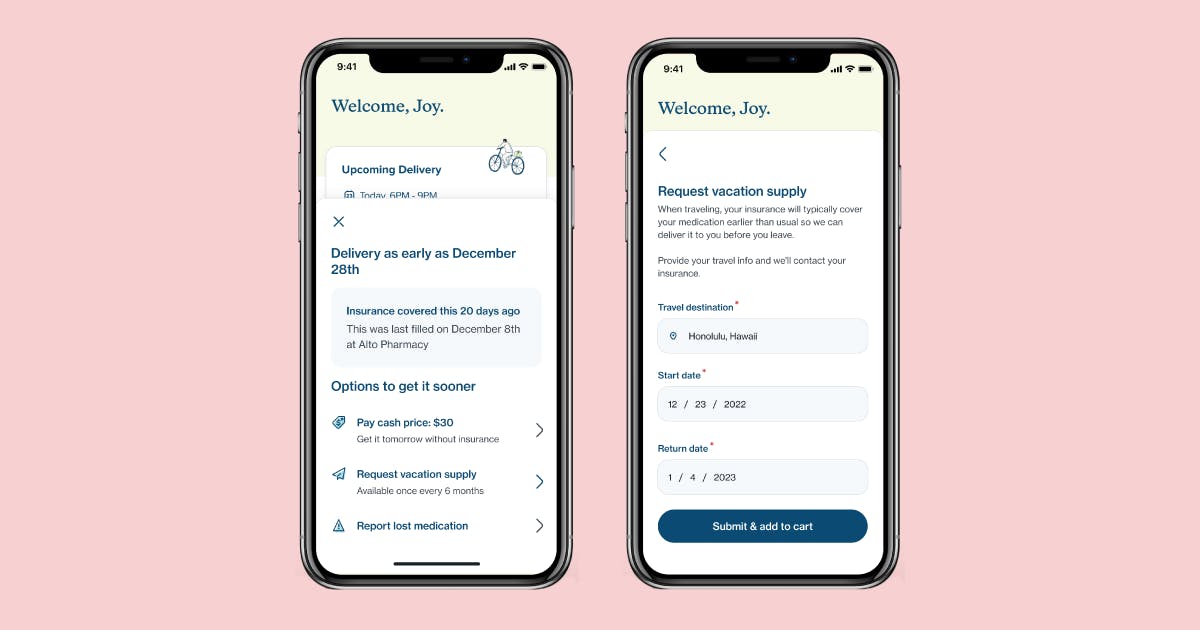 How it works
If you try to order a refill that isn't yet eligible to be covered by insurance, we'll automatically offer you these three options:
Pay the cash price (we'll let you know exactly what it is!)
Request a vacation supply
Report lost medication
If you choose to pay the cash price and get your medication without going through insurance, you'll be prompted to order your medication. We'll let you know when it's ready, which will be shortly in most cases, and as always, you'll pick the delivery window that works best for your schedule.
If you need to request a vacation or lost medication insurance override, you'll be prompted to share a few additional details in the app. We'll then coordinate with your insurance provider and keep you posted on next steps.
Ready to get it sooner?
Transfer your medications to Alto for a better pharmacy experience, including free-same day delivery and support with insurance and savings opportunities.
If you have any questions, reach out by phone at 1-800-874-5881 or in-app messaging.
*Cash pay is not an option for government insurance plans or controlled medications.