Managing Your Child's Diabetes at School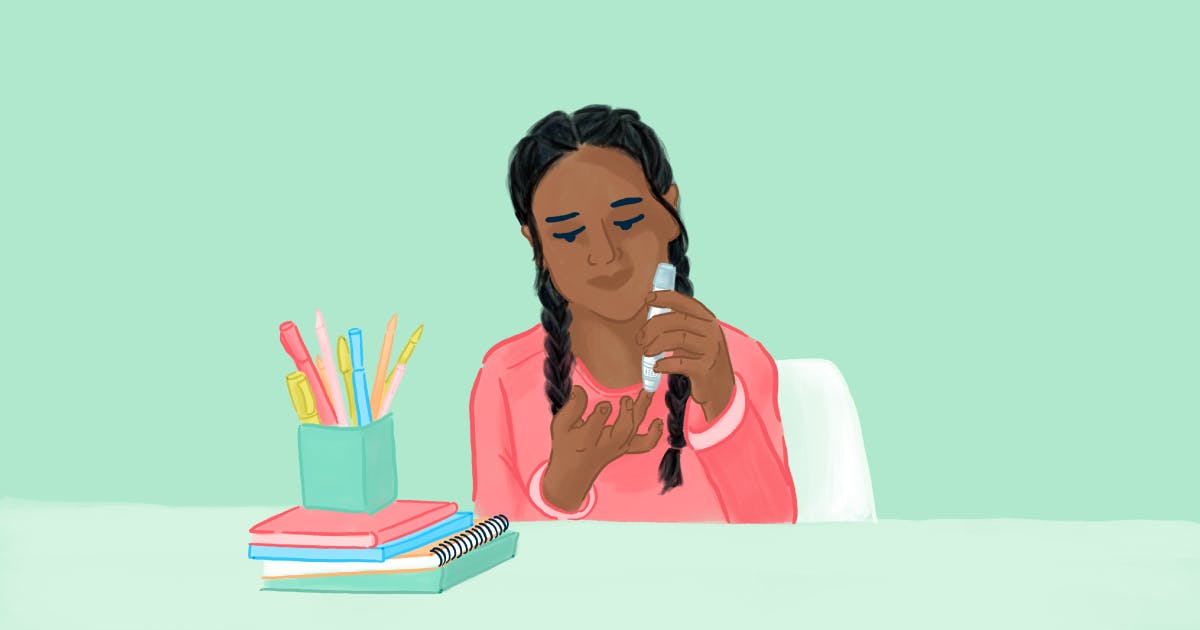 A child's diabetes care needs don't stop during the school day, and starting a new school year or returning to the classroom after a diagnosis can be overwhelming for students and parents alike. Advanced planning and coordination with school staff can ease the transition and ensure that your child has everything they need to stay safe and healthy while at school. Below, we highlight the most important steps to take.
Make a plan
To ensure effective management of your child's diabetes during the school day, school staff should be informed of your child's treatment plan as well as what to do in the event of a hypoglycemia or hyperglycemia emergency. There are two important plans to finalize and share with the school.
Diabetes Medical Management Plan
A diabetes medical management plan (DMMP) is the foundation of your child's care regimen at school. It translates your endocrinologist's recommendations into actionable items for your child's school nurse, teacher, and other school staff members who are responsible for students.
A DMMP should cover every aspect of your child's diabetes management, including the following. The American Diabetes Association has a detailed DMMP template that you can use as a starting point.
Blood glucose monitoring needs
Insulin therapy needs, including the delivery device and timing of dosages and whether to contact you to adjust a dose
Important considerations for physical activities
Diabetes care needs — and the amount of support a child needs with them — evolve with time. Include information about your child's self-care skills in your plan, clarifying specifically what support will be required from staff. Each school year, revisit your child's DMMP with your endocrinologist and make updates if needed.
As you finalize your child's treatment plan and your DMMP, consult with your endocrinologist about your insulin delivery device options. Many children find it convenient to use an insulin pump while at school, given the ease of use and automated timing of injections.
Insulin pens, which combine insulin and a syringe into a single device, also allow for faster and easier administration than syringes. (Some types of insulin pens are covered under pharmacy benefits — Alto may be able to help your child get started with these devices.)
You may also want to explore a continuous glucose monitoring (CGM) device for your child's blood glucose monitoring needs. In contrast to traditional blood glucose meters (BGMs), which provide a single blood glucose reading by pricking a finger, CGMs automatically collect glucose readings regularly throughout the day. They can identify patterns that aren't as easily captured by a traditional BGM and eliminate the need to step away for blood sugar readings. (Some CGMs give you the option of adding "followers," so that you can alert your child's provider and the school nurse to a potential emergency.)
504 Plan or Individualized Education Program (IEP)
After your DMMP has been finalized, the next step is to draft a 504 plan or individualized education program (IEP). This plan takes all of the information about your child's care needs from the DMMP and documents the school's specific responsibilities.
If the school nurse will typically oversee your child's care, a 504 plan should address who will step in if the nurse is unavailable. Account for after-school activities and events and field trips as well.
Share any relevant information with your child. For example, make sure they know who to go to for help with blood sugar testing or if they experience symptoms of low blood sugar.
This plan should be revisited each year and shared with anyone who will be responsible for your child during the school day or at school events. View the ADA's template for a 504 plan.
Communicate with school staff
Many staff members are integral to a child's diabetes management during the school day: the school nurse, your child's teacher, and administration, as well as the sponsors of extracurricular activities and nutrition service staff. Their knowledge of diabetes and level of comfort overseeing care may vary. In addition to distributing the DMMP and 504, consider asking your healthcare professional to lead a special training for key staff members.
Have one-on-one conversations as needed to get any information about school policies that impact your child's diabetes. Here are some topics to cover with specific staff members.
Your child's teacher
Make sure that you, your child, and your child's teacher are on the same page about each other's needs. Ask about classroom rules and guidelines, such as what a student needs to do in order to leave the room — is it necessary to ask permission each time? Let the teacher know more about your child's specific signs of hypoglycemia, as these vary by individual.
Nutrition specialist
Many children with diabetes find it helpful to bring lunch to school, for carbohydrate counting purposes. If your child will eat meals in the cafeteria, request information about the menu and dietary guidelines from a member of the nutrition services team.
Physical education staff
Participating in physical activities is both beneficial to your child's diabetes management and important for their social life. Share any relevant information with the physical education instructor or another staff member to ensure that your child can safely participate.
Gathering supplies
Make sure your child's school has all diabetes essentials on hand, including the following:
Blood glucose meter and extra batteries (include these as a backup even if your child uses a CGM)
Testing strips
Lancets
Insulin and syringes or pens (include these as a backup even if your child uses a pump)
Antiseptic wipes
Water
Sharps disposal
In addition, be sure that the school has the supplies needed to treat hypoglycemia in an emergency. Ideally, there will be one emergency kit in the nurse's office and another in the classroom. Label it with your child's name and include the following:
Glucagon
Testing strips
Lancets
Blood sugar monitor
Glucose tablets
Juice boxes
Crackers
During your conversations with school staff, discuss a system for keeping track of supplies and notifying you when low.
Lastly, your child should wear a medical ID necklace or bracelet to school every day. This will ensure that they receive prompt and correct treatment in the event of an emergency.
A partner in your child's diabetes care
Navigating your child's diabetes diagnosis is easier with a reliable pharmacy partner. At Alto, we're committed to making it as simple as possible to manage diabetes, with free same-day delivery and medication management tools like reminders and auto refills in our app. And our dedicated diabetes support team is here to ensure that you have all the information you need to follow the treatment plan your child's doctor recommends.
Reach out any time by phone at 1-800-874-5881 or secure in-app messaging.
This content is not intended to be a substitute for professional medical advice, diagnosis, or treatment. Always seek the advice of your physician or another qualified health provider with any questions you may have regarding a medical condition.