Top Questions to Ask Your Fertility Clinic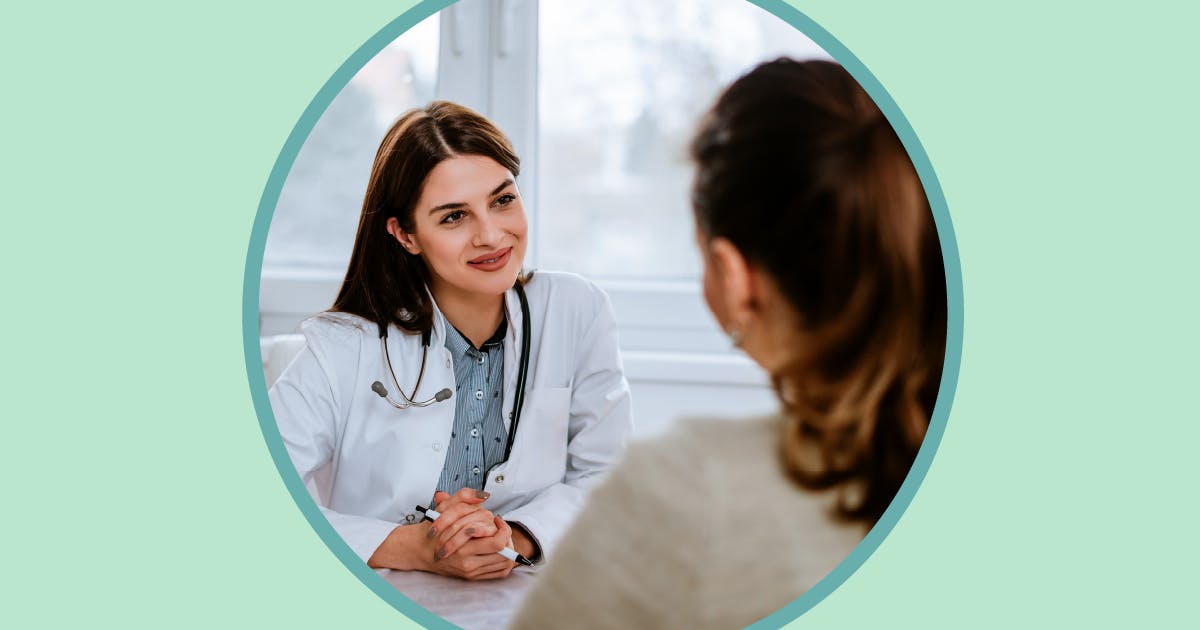 Fertility treatment is a significant investment of emotions, resources, and time, and there are many factors to consider as you plan your journey. One of the most important decisions to make is your choice of fertility clinic, which will shape your overall experience during treatment and impact your out-of-pocket costs.
There's no right or wrong choice — only the choice that's best for your reproductive goals and health needs. To make an informed decision about which clinic to use for your fertility treatment, take time researching the different options. In addition to exploring a clinic's website or reading patient reviews on FertilityIQ, scheduling a consultation can provide a sense of what your experience would be like as a patient.
The cost of an initial consultation typically ranges from $250-500, and clinics typically list these fees on their website or can provide consultation pricing information over the phone. If you are attending your consultation in person and want your partner or spouse to attend with you, we recommend confirming with the clinic in advance as some practices have policies limiting attendance. Many clinics also give you the option to do this initial consultation virtually.
There's a lot to cover during a consultation, so you may find it helpful to prepare a list of questions in advance. Our fertility pharmacy experts offer some suggestions to get you started below.
Care approach
Your clinic's overall approach to care, including their communications channels, frequency of communication, and experience working with diverse populations, will influence your experience of fertility treatment.
Ask questions that give you a sense of the clinic's overall responsiveness and who you'll regularly interact with. And if you are building a family as an LGBTQ+ couple or individual, use your consultation to learn more about your clinic's experience with LGBTQ+ family building and their commitment to diversity and inclusion.
Suggested questions:
Who will be on my clinical team?
How is your clinical team structured? Are your doctors on teams with specific nurses and clinical staff, and will I be working with someone familiar with my treatment plan and clinical history?
How often will I be able to see my actual doctor when I come in for appointments?
Will my partner/spouse be able to accompany me to my appointments?
What communication channels are available to me?
What are your holiday and weekend hours? Who can I call for emergencies or after-hour questions?
How will you develop my individual treatment plan?
Do you have experience treating LGBTQ+ patients? (if relevant)
Do you have experience treating older patients? (if relevant)
Do you have experience treating patients with my condition or a health history similar to mine (examples: polycystic ovary syndrome (PCOS), a diminished ovarian reserve (DOR), endometriosis, or recurrent pregnancy loss)?
Financing
Your choice of clinic will impact the total cost of your fertility treatment. While it's important to get a clear understanding of how much each type of fertility treatment costs at a clinic, remember that there are additional expenses beyond the treatment itself. If you have insurance, ask how it will apply to diagnostic tests and fertility medications in addition to the treatment itself.
Suggested questions:
Do you accept insurance? If so, which plans?
Do you accept fertility benefits from Maven, Progyny, or other fertility benefit providers?
What are the prices of different types of fertility treatments, and what do they include or exclude?
What is the cost of fertility medication?
Do you offer treatment packages that include fertility medication?
Do you offer payment plans or other forms of financial support?
Can I use a loan to pay for my fertility treatment? Do you work with fertility financing programs (e.g. CapEx, Lending Club, Origin) (if relevant)
Do you offer a full or partial IVF refund program if the treatment is not successful?
What are the fees for freezing and storing eggs or embryos? Will my eggs or embryos be stored at the clinic, or do you use a third party?
Procedures
There are a variety of fertility treatments, and some clinics have expertise with specific procedures. Use part of your consultation to understand which procedures your clinic can perform and what the process typically looks like, while understanding that specific details will depend on your health history and reproductive goals.
Suggested questions:
Are there any requirements for treatment such as age or FSH levels?
What treatment do you recommend for my health needs and reproductive goals?
What specific tests do you recommend for me or my partner?
Will you accept blood work or test results that I've done previously?
What procedures are possible at the clinic? IVF? IUI?
How many times do you typically try IUI or timed intercourse before recommending IVF?
What is the typical IVF timeline from start to finish? How much prep work is involved, and what are your pre-cycle requirements?
Do you have any age requirements for using my eggs for IVF versus a donor's?
Do you offer freezing of eggs, sperm, and embryos?
Are donor and surrogacy options available? If so, do you coordinate surrogacy?
Do you have your own egg donor program? Are they fresh or frozen?
Read 'IVF and Egg Freezing: What to Expect and How to Prepare' and 'Fertility Medications 101' for more information on fertility treatment.
Success rate
You probably have questions about your clinic's success rate. Some clinics are more transparent about these numbers than others. You can definitely ask your clinic to share their success rate during your consultation, and you should also be able to find it on the Society of Assisted Reproductive Technology (SART)'s website.
But keep in mind that various factors can influence a clinic's success rate numbers, including decisions about treatment options and which patients they treat. In addition to asking about the specific numbers, we suggest also asking how your clinic measures success.
Choose a flexible and reliable fertility pharmacy partner
At Alto, we're here for you at every step of your fertility journey, and we're committed to both your financial well-being and your physical health. We offer fast, reliable delivery of your medications, with discreet packaging, fertility resources like personalized injection guide videos and one-on-one consultations with fertility-trained pharmacists, and support with insurance and savings opportunities.
If you're interested in learning more about how Alto can support your fertility treatment, you can request a price quote online.
This content is not intended to be a substitute for professional medical advice, diagnosis, or treatment. Always seek the advice of your physician or another qualified health provider with any questions you may have regarding a medical condition.