What We Know about Injectable PrEP for HIV Prevention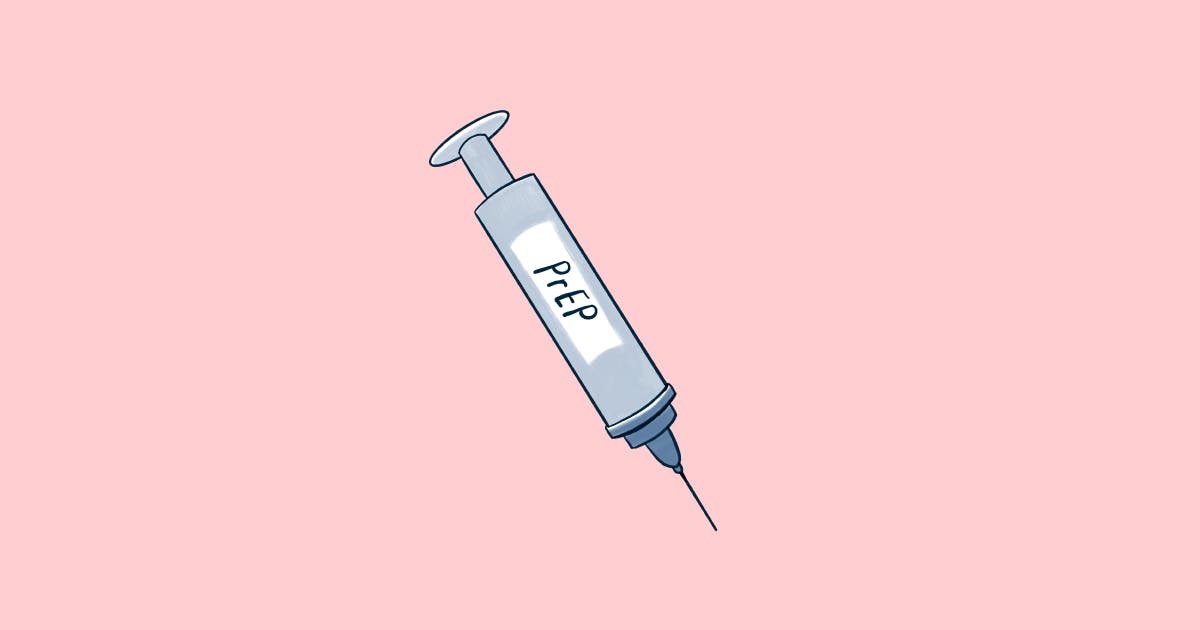 The world of HIV prevention is rapidly changing, with many milestones in recent years. PrEP, or pre-exposure prophylaxis, lowers risk of sexual transmission of HIV by 99% when taken daily, and has helped prevent many new infections since it was approved by the FDA in 2012. There are several FDA-approved oral options — Truvada®, Descovy®,  and a generic for Truvada — and as of December 2021, PrEP is now available as an injectable treatment option called cabotegravir (Apretude®).
Learn more about PrEP in All About PrEP for HIV Prevention.
Health experts believe this latest breakthrough could significantly increase PrEP use and adherence, as clinical studies found that cabotegravir resulted in 69% fewer new cases of HIV than Truvada, a daily pill. Read on to learn what this means for the future of PrEP.
Easing the path to prevention
Cabotegravir is a long-acting PrEP medication administered by injection every eight weeks. Prior to cabotegravir's FDA approval, two parallel clinical trials assessed its safety and efficacy: HPTN 083 and HPTN 084. HPTN 083 looked at men who have sex with men (MSM) and transgender women, while HPTN 084 focused on cisgender women.
Each study randomly assigned participants to one of two arms: half were given a placebo injection and daily Truvada, while the other half received long-acting cabotegravir injections and a daily placebo pill. While both forms of HIV prevention medication are safe and effective, injectable cabotegravir was found to be 69% more effective at lowering HIV transmission rates among MSM and trans women and 89% more effective among cisgender women compared to the daily pill.
While the news about injectable PrEP is undoubtedly a reason for excitement, oral PrEP continues to offer highly effective prevention for anyone at risk of HIV infection. When taken as prescribed, Truvada® and Descovy® are highly effective at lowering risk of transmission. (The rate of HIV acquisition in the studies was low overall, providing further proof of Truvada's well-studied effectiveness.) However, many people find it difficult to remember to take a pill every day, and inconsistent use of oral PrEP can sharply reduce its effectiveness. The addition of a long-acting injectable form of PrEP offers an opportunity to improve adherence among those who have trouble with a daily regimen or simply find an injection every eight weeks preferable. 
As Debra Birnkrant, M.D., director of the Division of Antivirals in the FDA's Center for Drug Evaluation and Research, said in December, "This injection, given every two months, will be critical to addressing the HIV epidemic in the U.S., including helping high-risk individuals and certain groups where adherence to daily medication has been a major challenge or not a realistic option."
Alto on your side
Alto is here every step of the way to make it as easy as possible to follow the treatment plan your doctor recommends. Our pharmacists have deep expertise in HIV treatment and prevention and can help you get started with oral PrEP. We will coordinate with your doctor and your insurance provider, if applicable, to ensure that you're receiving the best PrEP option for your needs at the best price, and the Alto app can help you stay on track with tools like reminders and auto refills.
To learn more, reach out any time through Alto's in-app messaging or phone at 1-800-874-5881.
This content is not intended to be a substitute for professional medical advice, diagnosis, or treatment. Always seek the advice of your physician or another qualified health provider with any questions you may have regarding a medical condition.
Editor's Note: This post was originally published in 2021 and has been updated for accuracy and completeness.